Making operational choices for ESG gains
Two main techniques can be used to drive operational efficiencies and assess the impact of technological changes on mines as a complete system. Mathematical optimisation and simulation can solve different aspects of the same problem, and often there's overlap in their applications.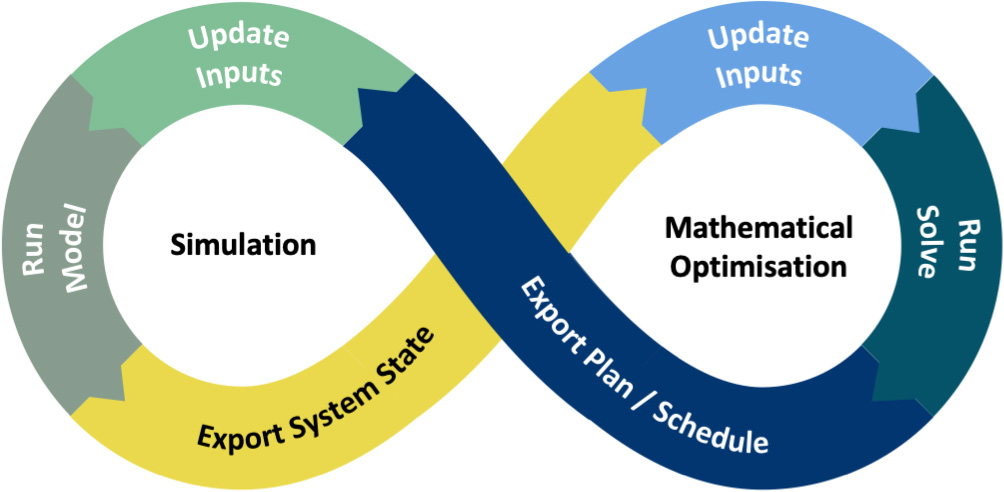 Mathematical optimisation prescribes an optimal solution based on business objectives while considering all decision variables and system constraints. All possible outcomes based on the parameters given are examined to identify the best possible solution. For instance, it can be used to blend ore in a way that meets quality requirements while also hitting ESG objectives, such as reductions in vehicle emissions or ambient dust levels.
Eustace continues: "Simulation is applied to evaluate the performance of complex systems and to examine the difference in impact between a smaller set of options. For instance, it can determine whether one operating strategy is more effective than another or look at the performance of different types of equipment – say, trucks or conveyors – in the same system. Both techniques target improving system performance, but choosing which to use depends on the nature of the system and the problem that needs to be solved."
Both optimisation and simulation can be deployed strategically, tactically and operationally to determine which investment, scenario or process will deliver the best net present value (NPV) across different time horizons. This allows leaders to make the best possible operational decisions in support of the company's larger ESG goals.
A good example is a recent project Polymathian undertook for a major global commodity provider. The company wanted to optimise maintenance shutdowns at its iron-ore processing operations. Polymathian was tasked with recommending an optimal strategy that reduced worker-related safety risks while maintaining the plant effectively and maximising throughput.
Using its software and consulting services, Polymathian delivered a strategy that resulted in a better stockpiling profile, improved maintenance conformance, increased throughput and a 40% reduction of workers during peak maintenance periods.
By eliminating unnecessary shutdowns, which are extremely resource-heavy, the client also saw a reduction in scope 1 GHG emissions and scope 3 (those produced indirectly by supply chain operations) by lowering contractor travel and accommodations.
Small improvements in efficiency at the operational level can also add up to big improvements at the enterprise or supply chain level. For example, for miners of bulk commodities such as iron ore or bauxite, scope 3 GHG emissions comprise up to 95% of their total emissions.
Reducing these is a key concern. By analysing the impact of different operational strategies on processes and product movements across multiple businesses, it's possible to make decisions that collectively deliver big impacts. For instance, digital simulation and optimisation tools can reveal opportunities to re-route shipments or optimise rail schedules to lower fuel consumption. They can also assess the impact of replacing fossil fuels with renewable energy options for longer-term gains.