Industries
Polymathian offers a suite of maritime solutions from pilot management to port operations. We are experts in providing planning and execution tools to improve your operations.
Maritime Products
Maritime Decision Support Tools
Polymathian has a range of innovative Industrial Mathematics products to service the maritime industry and the greater value chain.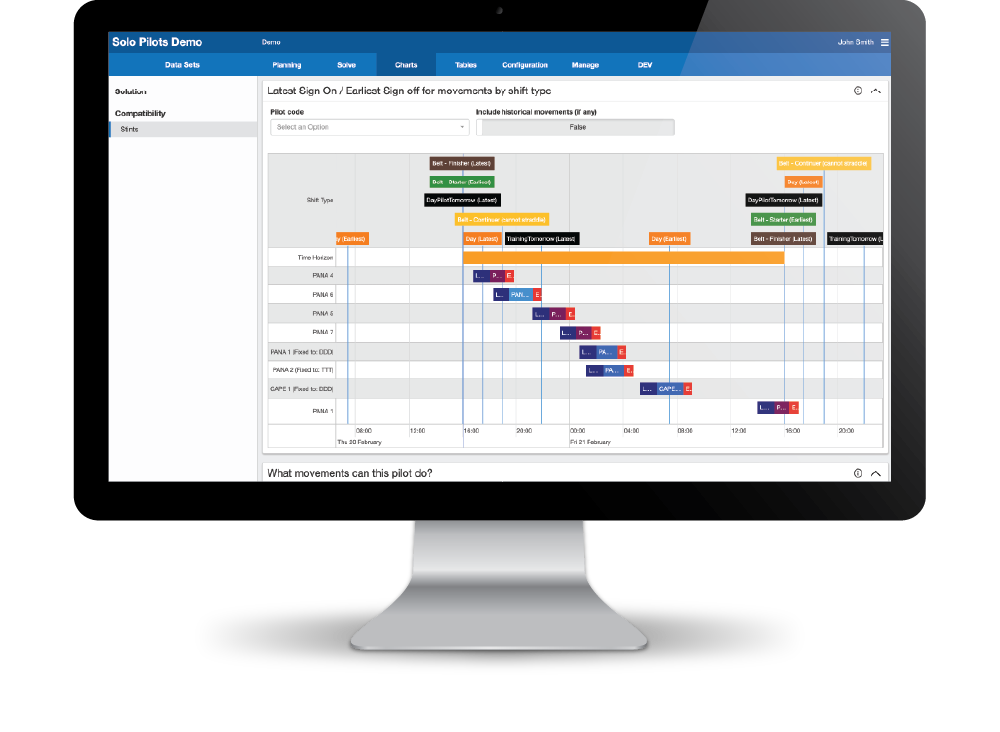 From Planning to Execution
Our tools are aligned with your planning processes to elevate your decision making capability to integrate long term strategy with operational decisions
Strategic
Plan strategically to maximise terminal nameplate capacity, system throughput, or workforce productivity.
Tactical
Manage vessel scheduling, port utilisation or pilot rostering to defend strategic plans.
Operational
Plan the weekly / shift operations to defend tactical plans.
Solutions For
Fleet
Planning
---
Demurrage
optimisation
Multi-port inventory management
Fleet sizing
---
Fleet composition
Vessel movement planning
Long term capacity assessment
Solutions For
Port Operations
---
Vessel queue optimisation
Berth assignment
Tidal constraint management
Port shut planning
---
Equipment scheduling
Materials Handling
Stockpile management
Constraints Modelling
Solutions For
Workforce
Management
---
Marine pilot assignment
Shift
construction
Fatigue
minimisation
---
Roster
management
Workforce sizing
External system integration
Learn how to create new opportunities for your business today.