3rd Annual RACE User Conference 2022
13th of October 2022
Brisbane Convention & Exhibition Centre
This event has passed. Thank you to all those who were able to attend.
Conference Theme: Using innovation to drive stakeholder collaboration


This one-day event, hosted by Polymathian, is bringing together leaders from the bulk rail industry for valuable knowledge sharing and networking. This year's agenda includes a range of topics from crew scheduling to integrated rail planning to starting a haulage company from the ground up. We've built into the agenda plenty of free time to chat with your peers about their challenges and how they are overcoming them using RACE, Polymathian's rail supply chain optimisation software.

This year's presenters include representatives from Aurizon, Pacific National, Bowen Rail Company and Polymathian.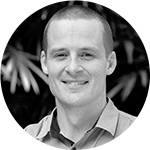 Ben Hollis
Director - Polymathian
---
Read Ben's bio
Dr Ben Hollis has over 20 years of experience developing and commercialising optimisation-based information systems. He has worked with some of the largest companies in Australia and internationally across a wide range of industries such as rail, port, logistics, utilities, finance, sport and mining. Ben has a passion for applied mathematics and operations research and the benefits they bring to people, industry and society.
---
David Wassell
Project Delivery Manager - Bowen Rail Company
---
Read David's bio
With 38 years of experience, David has extensive knowledge of national rail transport networks and rail operations. Having worked with the major players in senior roles including National Supply Chain Development Manager, Head of Project Delivery, Planning and Development Manager, Supply Chain Manager and Business Change Manager David has strong business change and change management focus and skills. David has successfully led several major business improvement and systems development initiatives in the industry including the Greenfield start-up of Pacific National QLD Coal, Greenfield start-up of the Bowen Rail Company and the Pacific National Transport Management System (TMS). Having led the greenfield start-up of the Bowen Rail Company, David is now focused on Business Improvement initiatives to cement the foundation of the Bowen Rail Company with People, Process & Systems development and alignment.
---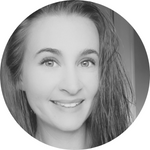 Kay de Groot
Crew Design Specialist - Aurizon
---
Read Kay's bio
Kay de Groot is a Crew Design Specialist for CQCN South at Aurizon. For the last four years, Kay has been a part of the Crew Planning team, where she's applied her passion for process improvement to streamline workflows and increase productivity. The crew planning team is responsible for developing a crew plan for an average of 32 services, and over 200 drivers each day. Before joining Aurizon, she held various roles in the banking industry.
---
Todd Jeffs
Planning Manager - Pacific National
---
Read Todd's bio
Todd's team is responsible for tactical planning and short term planning through to service delivery on day of operations for all of Pacific National's coal rail haulage within the Central Queensland Coal Network Supply Chain. Todd was involved in the original start-up of the Pacific National Queensland Coal business in 2009 and has held various roles and responsibilities within the coal business during his tenure. Based out of Pacific National's head office in North Sydney, Todd's team is made up of a diverse workforce, focusing heavily on safer outcomes for the entire workforce through innovation, collaboration and engagement with state-of-the-art technologies.
---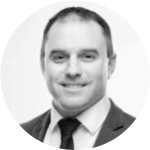 John Woods
Head of Planning & Scheduling - Aurizon
---
Read John's bio
John is currently Aurizon Network's Head of Planning & Scheduling. In this role, he is responsible for planning all access to Aurizon's Central Queensland Coal Network (CQCN), scheduling a complex rail supply chain transporting ~230mtpa of coal from over 50 mines to five major coal terminals and a number of domestic consumers. He leads the continuous improvement initiatives for integrated haulage and network operations. John represents Aurizon Network as a Non-Executive Director of the Integrated Logistics Company, an independent entity supporting the improvement of the Dalrymple Bay Coal Chain. Additionally, he has been the executive sponsor for several major projects in procurement, technology and transformation areas.
Agenda
8:30-9:15
Registration and morning refreshments
9:15-9:30
Dr Ben Hollis Welcome and opening remarks
9:30-10:30
David Wassell Starting a haulage company from the ground up
10:30-11:00
Break - Morning tea and networking
11:00-12:15
Kay de Groot Crew allocation using RACE Crew for CQCN
12:15-1:30
Break - Lunch and networking
1:30-2:45
Todd Jeffs An operator's perspective of the integrated rail planning experience
2:45-3:30
Break - Afternoon tea and networking
3:30-4:30
John Woods Integrated rail planning across the CQCN
4:30
Closing remarks
5:00
Networking event
The Charming Squire
Thank you to everyone who joined us for the 3rd Annual RACE User Conference. Interested in joining us for the next one? Email us at info@polymathian.com.